Art-Zoo creates an imaginative landscape that celebrates nature through the perspective of art. It explores nature through alphabets and animals, commemorating the spirit of artistic expression through a visual adventure that stirs up curiosity and wonder in all ages.
To be both relatable and educational, Art-Zoo adopts a visually appealing approach in linking alphabets and animals creatively. Simple shapes and iconic patterns are used to form recognisable silhouettes of animals and plants that represent A to Z. The idea behind Art-Zoo came from a desire to bring to life childhood fascinations. Inspiration includes fond memories of visits to the Zoo, playtimes at animal-themed playgrounds in Singapore's public housing estates, as well as children shows.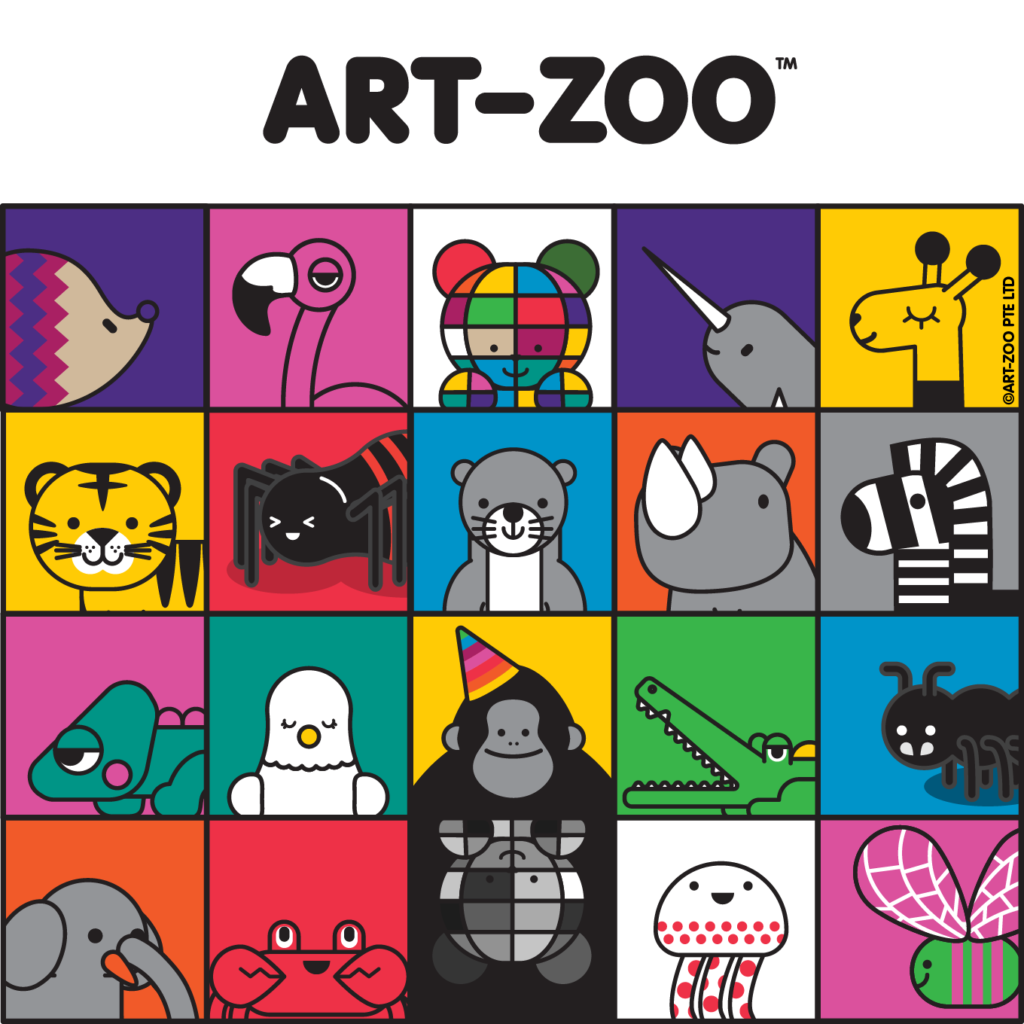 Art-Zoo Inflatable Park was first launched in Singapore as part of the iLight Marina Bay festival in March 2017, which showcased the large-scale creative installation within urban city space. The inflatables occupied a significant venue area of approximately 100,000 square feet at The Float @ Marina Bay, creating a colourful and interactive playground set against the iconic city skyline of Singapore's Marina Bay area. By adding a twist in bringing the zoo to the city, the interactive art installations allow visitors to learn about nature in a fun and engaging way.
The event attracted more than 70,000 new audiences over three weeks. Art-Zoo Inflatable Park is the largest animal-themed inflatable playground in Singapore and has garnered attention from local and international media.
The original concept and characters of Art-Zoo are created by Singaporean artist, designer and curator Jackson Tan, and designed together with the team at his creative studio BLACK.
Jackson Tan is a Singaporean artist, designer and curator. He is the creative director of BLACK, a multi-disciplinary creative agency and founding partner of PHUNK, a contemporary art collective. Notable projects include the brand concept and identity of SG50, to celebrate Singapore's golden jubilee and CREATIVE©ITIES, an exhibition that map the creativity of Asia-Pacific.