Art–Zoo inspires curiosity, creativity and empathy through art and play. It is an imaginative world on the other side of the rainbow, and is filled with colourful animals and plants including extinct, endangered, and mythical creatures.
The Art-Zoo world is an adventure to be embarked on by children of all ages.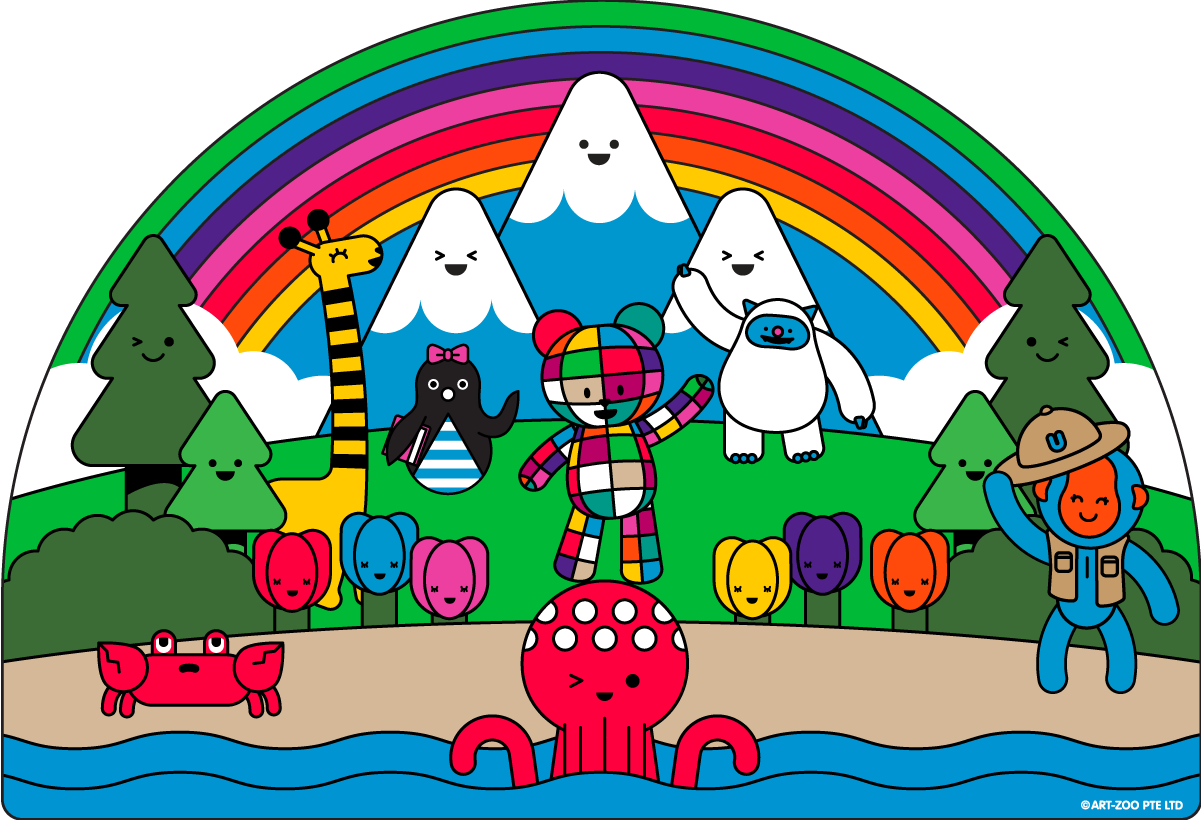 Art–Zoo is a family brand.
Art–Zoo is designed to bring the whole family together to play, learn, discover and bond.
Art–Zoo makes magical moments.
Moments become magical when families spend quality time together. Art–Zoo creates opportunities for shared moments and memories to be made.
Art–Zoo inspires everyone to find their superpower.
Through storytelling, Art–Zoo supports families in their journeys of discovering their superpowers.
The original concept and characters of Art–Zoo are created by Singaporean artist, designer and curator Jackson Tan, and designed together with the team at his creative studio BLACK.
Fond memories of visits to the zoo, children's shows, and playtimes at animal-themed playgrounds in Singapore's public housing estates inform the world of Art-Zoo. Using simple shapes and iconic patterns, these childhood fascinations are realised in the form of animal and plant silhouettes that represent the letters of the alphabet.
The Rainbow appears wherever Art–Zoo goes, and represents our aim of creating magical moments through our projects. The Art–Zoo world can be reached by crossing over to the other side of the Rainbow. May the Rainbow be with you!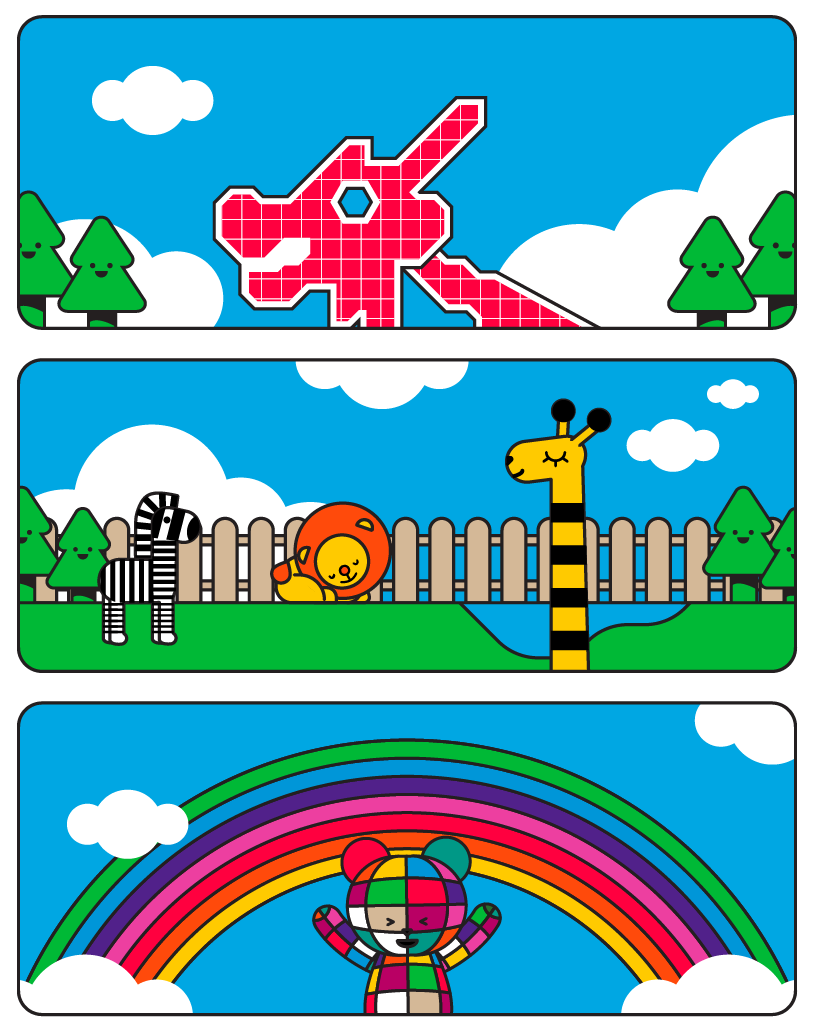 "Imagination is the source of every form of human achievement. And it's the one thing that I believe we are systematically jeopardising in the way we educate our children and ourselves."
—Sir Ken Robinson
"The question is, are we happy to suppose that our grandchildren may never be able to see an elephant except in a picture book?"
—Sir David Attenborough
We believe in the potential of our youth to create a brighter world for all of us. This is why we want to support children in harnessing their curiosity, creativity and empathy, so they can navigate the challenges of the 21st century and beyond.
We enable young children to discover art and nature through the work we do. Since 2017, we have collaborated with like-minded partners to generate social, environmental and educational impact, and we hope to further our efforts with future projects.
2021
Cultural & Creative Award: Best Culture & Creative Award of the Year
2019
ADC Awards 2019: Merit for Spatial Design
Golden Pin Design Award 2019
2018
Golden Pin Design Award 2018
Creative Circle Awards 2018: Silver for Environment and Experience Design
2017
Creative Circle Awards 2017: Best of Show & Gold for Exhibition Design
Marketing Event Awards 2017: Gold for Best Event – PR/Guerilla Marketing Stun