ART-ZOO Inflatable Park is the largest animal and art-themed inflatable playground in the world.
It is a multi-sensory experience that brings to life the imaginative landscapes of ART-ZOO, and where our friends of all ages can bounce along with the inhabitants of ART-ZOO.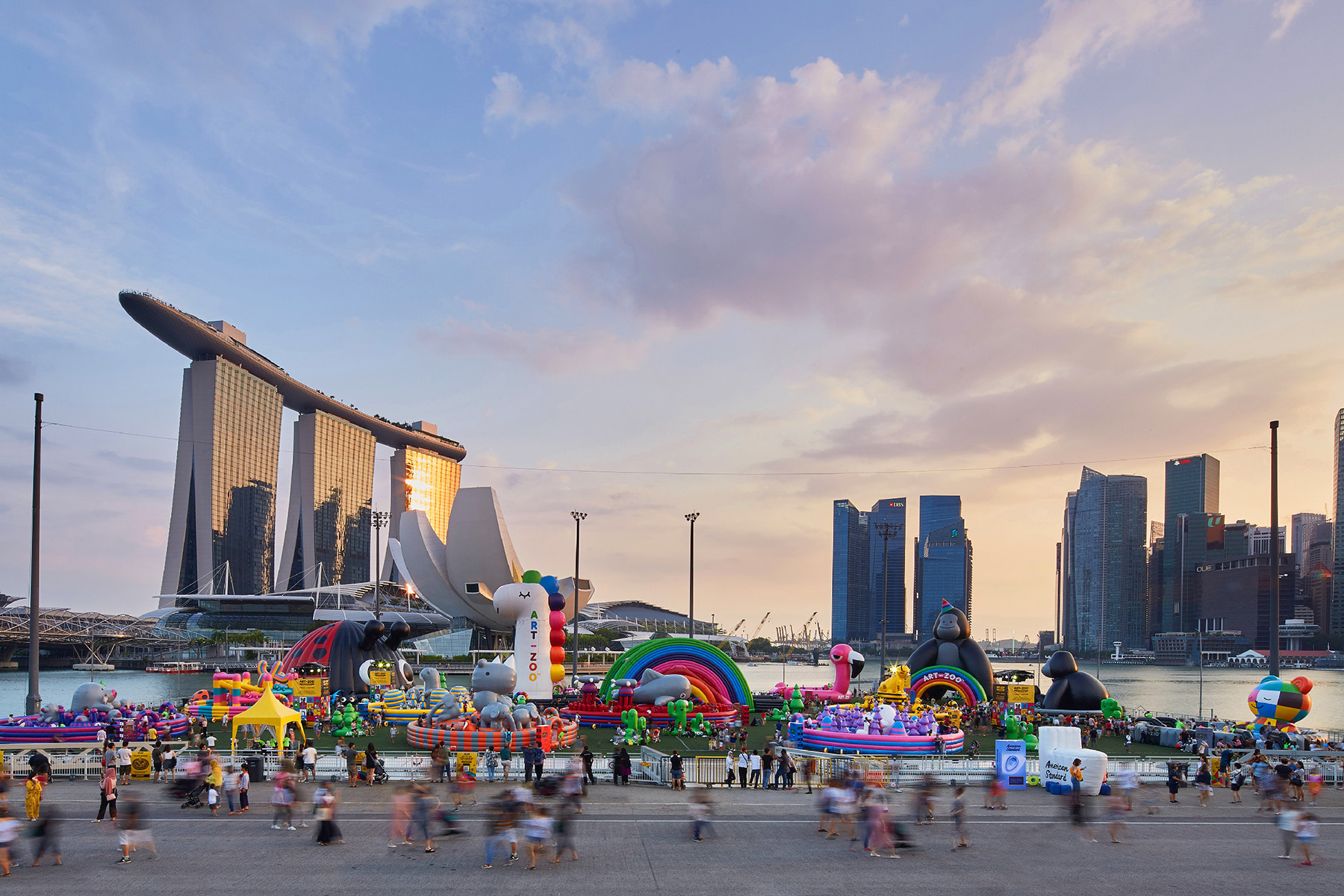 ART-ZOO Inflatable Park 2018, Marina Bay, Singapore

01. A-Z Edition
The first edition of the Inflatable Park showcased the world of ART-ZOO through the alphabets from A to Z. Featuring 11 unique installations, visitors enjoyed a variety of activities such as exploring the iconic Giraffe's Maze, jumping in Spider's Bouncy Web, and enjoying the calming garden at the Flowers installation.
02. Magical Rainbow Edition
Following up from A–Z, the second edition explored the magical colours of the ART-ZOO world. It comprised 15 brand new installations, including a towering Unicorn's Magical Rainbow slide in the centre, surrounded by other colour-themed installations such as the Green River, Yellow Woods, and Purple Meadow.
Since its launch in Singapore in 2017,
nine ART-ZOO Inflatable Park events have been presented across four countries.
We have visited:
Singapore
China: Beijing, Zhengzhou, Shenzhen & Xiamen
Taiwan: Kaohsiung
United Arab Emirates: Abu Dhabi
Inflatables Sculpture
You Can Jump On
Interactive art installations
Visually delightful and playable
Effective drainage for comfort and safety
Unique Habitat


Showcase the wonders of nature
Invite visitors to explore various terrains
Simple Shape &
Colourful Palettes
Landscapes inspired by simple shapes and iconic patterns
Different colour palettes for each inflatable
A uniquely recognisable ART-ZOO world
Memorable Experiences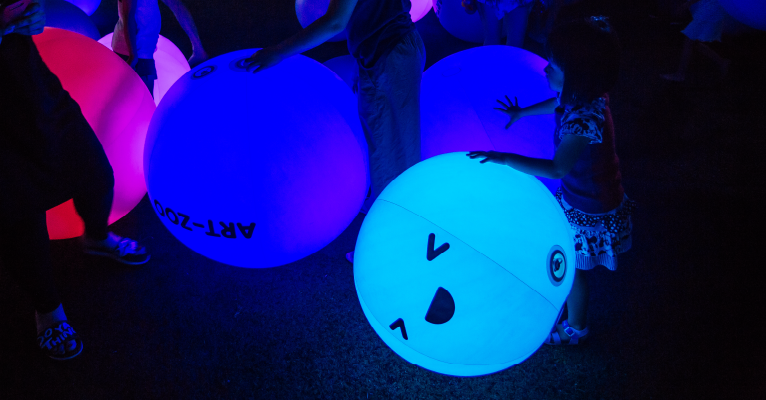 Holistic experience for everyone
Combines music, lights and themed merchandise
For Children of All Ages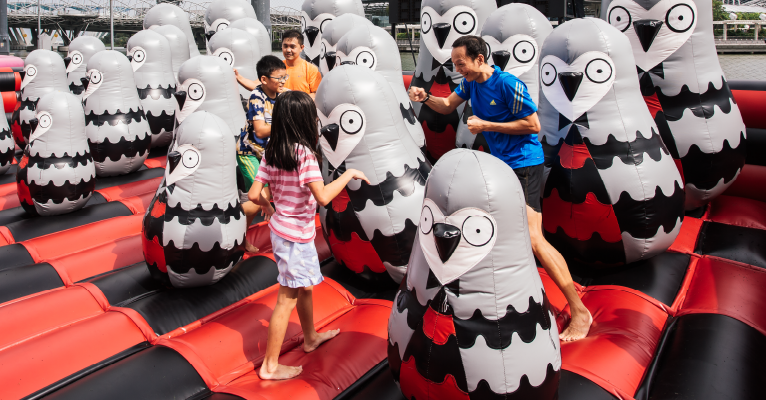 Accommodates both kids and adults
Visitors can bounce around together regardless of ages
Play and Learn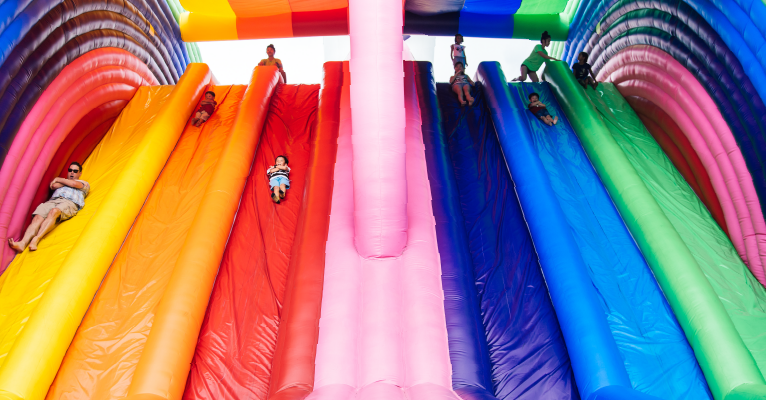 Designed for visitors to learn while playing
Showcase both extinct and endangered animals
Discover alphabets and colours